Anton Paar ShapeTec GmbH is an independent subcontracting company located in Wundschuh, near Graz/Austria, and part of the Anton Paar Group. Anton Paar ShapeTec offers you customer-specific solutions in sheet metal and bonding technology, the machining of complex parts with low tolerances, production of electronic flat modules and assembly of mechatronic system assemblies. The extraordinary range of production technologies – everything from a single source – and state-of-the-art machine park are a trademark for our company.
Without our employees we could never be this successful. We place great value on qualifications, dedication and the opportunity to gain further training. We choose our employees carefully and also train apprentices within the company. Our experts are given the best working conditions and options for development: The excellent know-how of Anton Paar ShapeTec's employees – people make the difference – in combination with the core competences of the Anton Paar Group allow your ideas to take shape.
The process and quality management of Anton Paar ShapeTec guarantees high-quality production and delivery on time. Process reliability is the top priority for the whole team at Anton Paar ShapeTec GmbH.
Customer satisfaction is only obtained when all the customer's expectations are met. Creating excellent quality at attractive prices and supporting our customers with solutions in all aspects – these are our working principles.
We look forward to your challenging projects and requirements. You can count on us!
Our locations
Anton Paar ShapeTec Headquarter
All key technological processes involving precision sheet metal production, metal cutting production, precision machining and electronics production happen at our headquarters in Windschuh near Graz. The range of services extends from the manufacture of individual parts and components to the assembly of mechatronic system modules.
Anton Paar ShapeTec Wolfsberg
Besides the production of larger precision sheet metal parts and assemblies, surface treatment takes place at our in-house powder coating and painting facility at our branch in Wolfsberg.
Anton Paar ShapeTec Bosnia
Anton Paar ShapeTec Hungary
As an independent company within the Anton Paar group of companies, Anton Paar ShapeTec Hungary specializes in the production of customer-specific turned and milled parts made of plastic and light metals, in addition to the assembly of components.
Find an overview of vacant positions here
Anton Paar ShapeTec stands for:
Everything from a single source
Anton Paar ShapeTec provides an extraordinarily wide range of technologies within one company. The company implements, for example, all core technologies in the field of sheet metal processing, machining and surface technologies. Anton Paar ShapeTec is also certified according to EN 3834-2 and EN 15085-2 (for welding railway vehicles and railway vehicle parts). Besides planning and production, we also take on assembly work. Customers come from a wide range of branches, from medical technology to the aviation sector.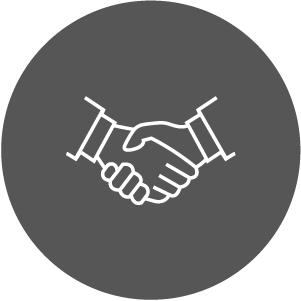 Working together as partners
Loyalty, honesty and reliability are characteristic for our relationship with customers, suppliers and employees. Anton Paar ShapeTec even considers individual customer requirements in the planning process in order to create the best result for both parties from the first idea right up to the final product. Because: Our customers know what they want – and we provide them with the ideal solution at costs which are in line with the market.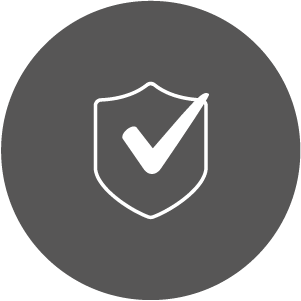 Safety and reliability
For all products safety and reliability are prerequisites. This is also true in our relationship with our customers and employees. It is a matter of course at Anton Paar ShapeTec that contractual agreements are met in time and to the compete satisfaction of our customers. Our customers can build on the longstanding expert knowledge of our employees and we offer our specialists an innovative and exciting field of work and a secure job with high development potential.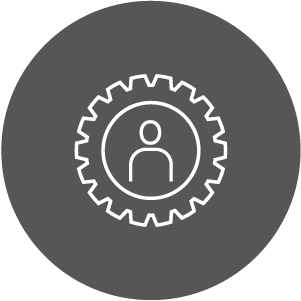 Technology and know-how
On a national and international level Anton Paar ShapeTec looks back on years of experience and know-how in many fields – and in some fields even on decades. The company has a reputation for being high-tech and innovative – and for good reason. We are happy to rise to the challenge of the individual product requests of our customers and the frequently very short product life cycles. We also place great value on regularly optimizing and updating our production steps – from the prototype to the complete series. There is a good reason why Anton Paar ShapeTec represents high-quality, solution-oriented work and continuous progress.
Quality management
Quality is important to us – and not just in the finished product but also in the production process. For this reason Anton Paar ShapeTec continuously evaluates how company processes can be improved as part of its quality management program. This means we can pass on this high quality to our customers: in our products and services.
Quality evaluated and confirmed: Our customers in the aviation sector and in medical technology verify the exemplary quality management system of Anton Paar ShapeTec. That our efforts exceed the legal standard is shown in the regular audits by the certifying body "Quality Austria".
Anton Paar ShapeTec GmbH has the welding certificate ISO 15085-2 and has had a management system according to ISO 9001 and ISO 13485 since 2005. This includes environmental management, safety management and energy management.
The careful and responsible use of resources is a central and historical element of the company's philosophy and therefore the basis for its management system.
Principles for quality [EN] | Environmental policy [EN]
You can view the quality certificates of Anton Paar ShapeTec GmbH here >>