At Anton Paar ShapeTec, all key sheet metal technologies are united within one company. We produce in-house prototypes and – in small and medium series – individual parts, assemblies and pre-assembled complete devices. We offer you sheet metal technology corresponding to your conceptions.
Ideal product solutions for all customers
We always try to meet the individual requirements of our customers quickly and effectively. Our highly experienced specialists will respond to your particular wishes or suggestions. This way we create an excellent end product we're both delighted with. High-quality materials, professional processing, top precision, and very low tolerances lead to ideal product solutions.
Our portfolio of services includes: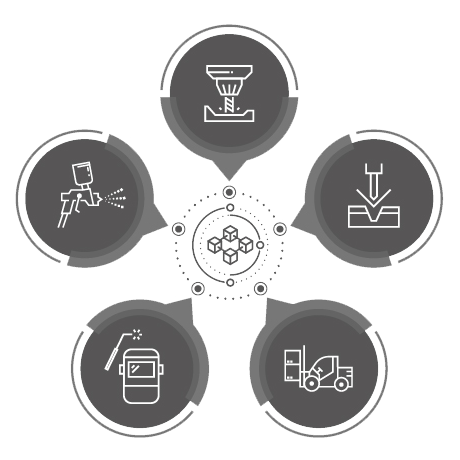 Laser cutting
Punching and nibbling technology
Reshaping
Bending
Machine straightening, deburring and grinding
Press-in operation
Any questions? Contact us!