Anton Paar ShapeTec's core competencies include expertise in joining technology and welding. This is reflected in the high quality of workmanship and the impeccable appearance of all products.
Tested technologies for high quality
Anton Paar ShapeTec is certified according to EN ISO 3834-2 and EN 15085-2 for welding of rail vehicles and parts, and to ISO 24394 for welding to aerospace standards. Certified welding technologists (IWE/IWS, International Welding Engineer/Specialist) and welding specialists with enormous know-how select the appropriate welding process for your material, to achieve the best possible result.
Our portfolio of services includes: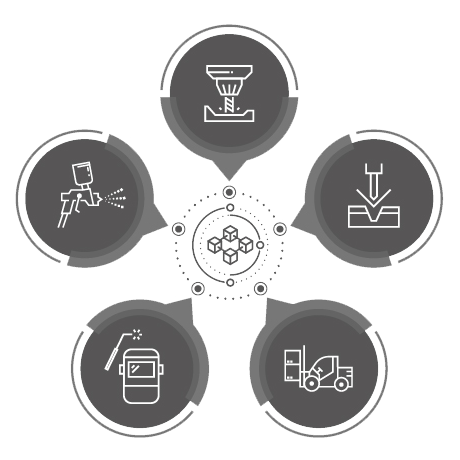 Manual welding (TIG, MIG, MAG)
CNC stud welding
Spot welding
Plasma welding
Laser welding (solid state laser)
Robot welding
Forming gas welding
Induction brazing
Vacuum brazing (10-6 mbar)
Riveting
Bonding
Any questions? Contact us!